Year of 1966 - Form 3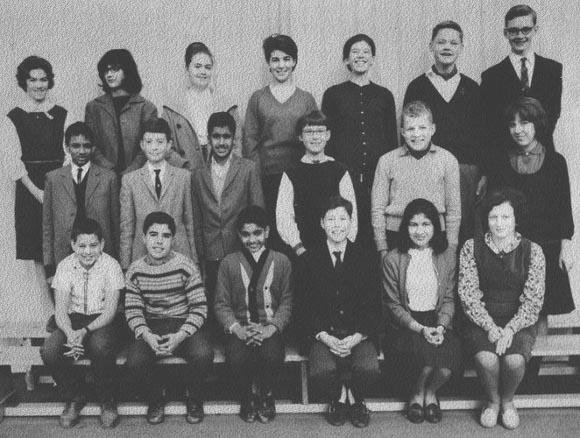 Left to right:
Top: Caroline Rahardt, Cynera Jaffrey, Dagny Howell, Rita Laniado, Annabelle Drummond, Eric Bjertnes, Peter Zohrab.
Middle: Shridhar Bapat, Phillip Munro, Parasuraman Nayaranan, Deborah Harrison, Thomas Munch, Anne Sinclair.
Bottom: Christopher Dobson, Michael Zammit-Tabona, Sunil Weeramantry, Paul Lareau, Sarojini Kaul, Lynn Delumen.
Missing: Charbanou Naghdi.
Photo courtesy of Peter Zohrab