Year of 1969 - Class 6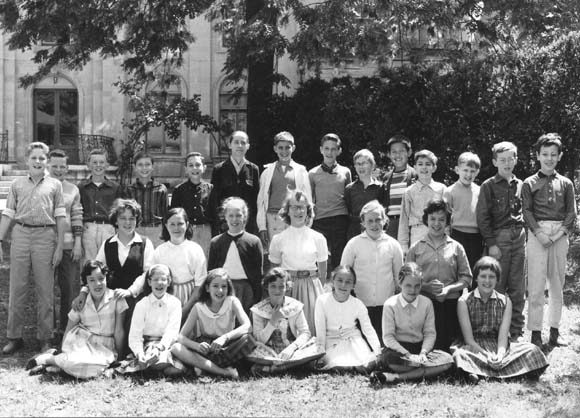 Mme. Stebler's English Side Grade 6A class in 1961-62
Standing L to R: Chris Wiltsee, Paul Zintl, Kim Perry, John Haweeli, David Rohrlich, Mme. Stebler, Miguel Araoz, Alan ("Lanny&quot) Berenson, Mark Tcharney, John Kitagawa, David Assia, Robin Dormer, Frank Sinclair, Craig Jenks.
Kneeling, middle, L to R: Judy ..., Sally Chardavoyne, Mary-Jo Nelson, Anne Sovik, Lynne Polak, Marianne Velmans.
Sitting, lower, L to R: Hester Velmans, Debbie Potter, Julia Halle, Anthea Lehmann, Christine Johnston, Margaret Davies, ....
Photo courtesy of Robin Dormer