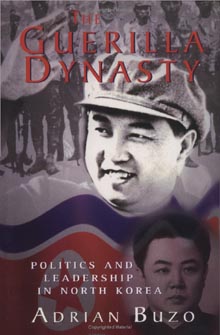 The Guerilla Dynasty :
Politics and Leadership in North Korea
A revealing account of the first diplomatic exchange between Australia and North Korea more than two decades ago, Guerilla Dynasty portrays a bleak assessment of North Korea. Despite optimism for this diplomatic opening by the Australian government, diplomatic relations between the two countries were soon broken off when the entire North Korean delegation was discovered checking onto a flight out of Canberra one Saturday.
Adrian Buzo was attached to the Australian embassy in Pyongyang during this period, and has since become an internationally respected Korea specialist. Guerilla Dynasty adds greatly to the scarcity of information available about North Korea. The book compiles a rigorously researched account of developments that have occurred since the Korean War in this extremely reclusive country. It makes a strong point for diplomats who are looking anew at Korea to remember that deep wounds remain on both sides of the divided peninsula.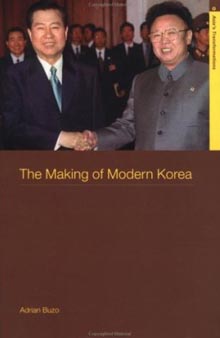 The Making of Modern Korea offers an accurate and balanced history of Korea since the beginning of the 20th century until the present day. It is an excellent resource for all students of modern Korean history, written in a lucid and accessible style. The competitive north-south relationship provides the framework for this historical narrative, with an even-handed and balanced approach to the political dynamics on the Korean peninsula. A history that is comprehensive in scope, this book provides extensive knowledge and insights into the cultural, economic, and political affairs that have shaped Korea during the past century.