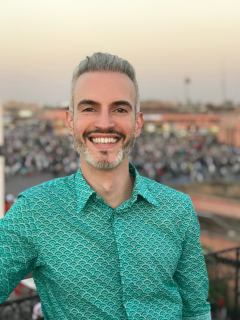 California Elegance
Portraits From the Final Frontier
Photography by Frederic Aranda is highly regarded for its original creative style, reflected in his signature group portraits. His images regularly appear in a number of popular fashion magazines including: Vogue, Esquire, Harper's Bazaar, Harrods, and Vanity Fair.
His passion for group portraits has led to numerous awards. Aranda came to public attention in 2005 when the Times of London selected him as a finalist in the newspaper's Young Photographer of the Year competition. Frederic was also awarded first prize in the Editorial category of the 2017 Swiss Photo Award, a prestigious and richly endowed annual event to showcase the entire breadth of Swiss photography. His portrait of actor Ian McKellen was recently selected for the 162nd annual Royal Photographic Society International Photographic Exhibition.
Aranda enjoys bringing together diverse groups of people in his portraits, and through these images raising interest and relevant attention to the representation of different ethnic and social groups, genders, abilities, and inter-generational contact.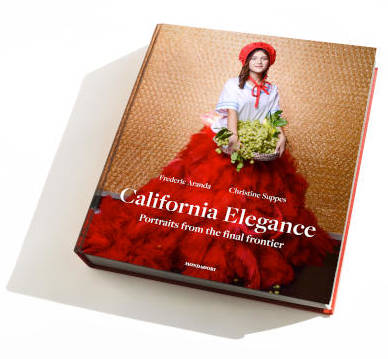 California Elegance: Portraits from the Final Frontier is Frederic Aranda's second collaboration with fashion writer, publisher, and collector Christine Suppes. Brilliant photography accompanied by a vibrant narrative bring life in California alive as few have ever experienced. Their journey through the Golden State highlights many facets of life amidst a richly diverse landscape.
During their four-year collaboration, Aranda and Suppes journeyed the length and breadth of California to capture the personality of the most populous American state in a refreshing and authentic environment.
This fusion of nature and society reveals the wealth of cultural activities that characterize California, from its emblematic political leaders to its world renowned entertainers, creative artists, and scientists. Their energy and vitality resonate well with the social activists, farmers, and firefighters who are profiled within the book's chapters.
Compelling personal stories are chronicled against the backdrop of California's dramatic natural wonders. California Elegance takes readers through vast redwood forests along a rugged Pacific coast, crystal clear waters of Lake Tahoe nestled within the Sierra Nevada mountains, seemingly endless desert desolation at Death Valley, panoramic vistas offered by San Francisco Bay, the imagination of Hollywood, and the determined inventiveness of Silicon Valley.
California Elegance is available to purchase from its web site.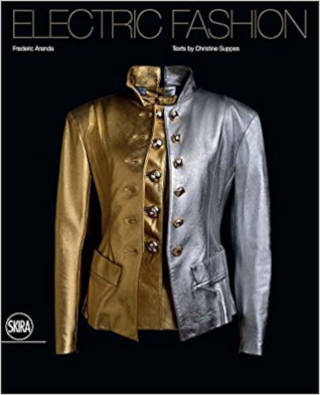 Electric Fashion illuminates an extensive collection of haute couture created by celebrated fashion designers, and acquired by fashion writer Christine Suppes. Photographed in the finest detail by Frederic Aranda, each uniquely designed garment is shown both from a studio perspective, and while modeled by the collector herself in many different locations around the globe.
Aranda and Suppes succeed in raising the art of fashion design to new levels, weaving a story into each creation, and representing work by most all of the leading fashion designers of the modern era. These creations found their way into the Christine Suppes collection over a period of three decades and were brought to light again as part of this highly productive collaboration. At Frederic Aranda's urging, Suppes was photographed wearing each creation as they were originally intended, adding veracity to the historical, cultural, and practical context supplied in the author's narrative.
A widely acclaimed editorial writer covering the fashion world, Suppes is a major patron of the arts in the San Francisco Bay Area, supporting the Museum of Modern Art and the Fine Arts Museum, among many organizations. Her lifelong passion for style and fashion forms the inspiration for the collection depicted in this very attractive volume. Electric Fashion is the culmination of a five year partnership with Frederic Aranda, creating a solid foundation for more works to follow.