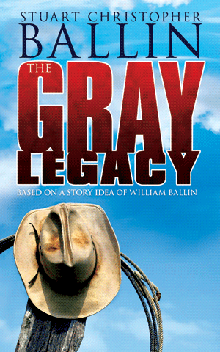 The Gray Legacy
Stuart Ballin weaves a gripping tale of international intrigue and family saga in his first novel, The Gray Legacy. The trail of this action-packed story leads through the corridors of power in Washington DC and the open range of Wyoming, to the chaos in Lebanon and the wilds of Afghanistan. A gripping and imaginative plot keeps you turning the pages as the principal character, Steve Gray, pursues an organized crime family whose activities involve drug running, protection rackets, gambling, arms deals, and smuggling. As U.S. Assistant Attorney General, Gray sets out to destroy this crime family, at a great personal cost to himself and his family.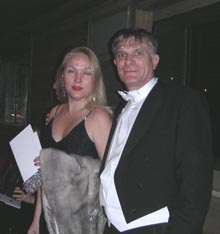 Ballin draws upon his extensive business and political experience in Europe, the U.S., the Middle East, Russia and the Far East to create vivid, realistic settings and characters in The Gray Legacy. As the action rages across the globe, the reader is captivated by the social challenges and politics of our time portrayed through forceful dialog and a spellbinding narrative.
Stuart and his wife Anne are shown in this photo taken at the Nobel Awards dinner in Stockholm. Writing fiction has long been one of Ballin's goals since his undergraduate days at Kenyon College, where he earned a degree in English literature. He went on to complete an MBA from IMD in Lausanne, Switzerland. Ballin, his wife, and their two children live in Paris, France. His next novel, currently in progress, is in the fantasy genre.