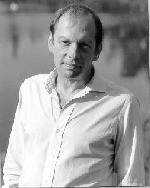 Empire and Odyssey
The Brynners in Far East Russia and Beyond
Empire and Odyssey follows the extraordinary journey of the Brynner family in a biography spanning four generations. The adventure begins with Jules, who leaves home in Switzerland to work his way on a pirate ship to Shanghai. From Shanghai to Yokohama, Jules established a shipping agency that would lead him to the burgeoning Russian far-east in the late 19th century. There he built a commercial empire that expanded into mining and forestry, becoming one of the founding fathers of Vladivostok.
Heir to this prosperous business was Boris Julievitch, eldest of six children by Jules and his young wife Natalya Kurkutova. Boris was educated well and travelled extensively. He married Maria Blagovidova, the mother of Vera and Yul Brynner. When the family's prosperous business interests succumbed to the Russian revolution, Boris moved his family to Habrin. He remained behind to rescue the mining operations and made many trips to Moscow to keep his business alive. Imprisoned in a gulag for six months, he was eventually released after diplomatic intervention by Switzerland.
Meanwhile, Yul, together with his mother and sister, made their way to Paris where they joined the Russian emigre community which had settled there. While Yul Brynner created many myths about himself in later years, the true story is even more extraordinary as told in this biography written by his son Rock. Taking off with a band of gypsies, Yul learned to play the guitar and began performing Russian folk-songs in nightclubs. After a brief stint as a lifeguard, he joined the circus as a trapeze artist, and only then began to study theatre in earnest under the guidance of Michael Chekhov, nephew of the great writer Anton Chekhov.
Moving to New York after the invasion of France, Yul launched his celebrated career on Broadway. In a short time he starred in "The King and I" the same role that would win him an Academy Award in Hollywood. His exotic and charismatic style propelled him to the height of stardom for several decades. Yul Brynner was irresistible to the ladies, marrying four times and his long-running affair with the legendary actress Marlene Dietrich is a staple of Hollywood lore. Yul's first wife was Rock's mother, the actress Virginia Gilmore.
Rock Brynner has embarked on some remarkable adventures of his own, as a European street clown and a Broadway star, road manager for The Band and bodyguard for Muhammad Ali, as well as a respected novelist and historian. During his recent lecture tours in Vladivostok, he visited the birthplace of his father and grandfather, and gave new life to a city in search of its own history. By reconnecting with his own family history in Empire and Odyssey, Rock has also served to reconnect an entire city with its own heritage.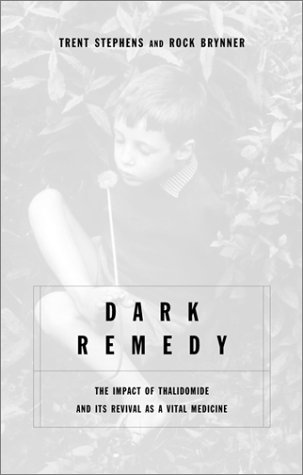 "Dark Remedy" is the story, never before told, of how the infamous drug that caused the greatest medical disaster in history has made an astounding comeback as a life-saving treatment today. Thalidomide. The word alone evokes horror from those who recall the epidemic of birth defects that swept the world in the early 1960s, producing some ten thousand badly deformed infants: an avoidable epidemic, caused by a sedative that was marketed to pregnant women to treat morning sickness.
In this riveting medical detective story, scientist Trent Stephens and historian Rock Brynner show how thalidomide rose out of the horror of the Second World War into the brave new world of utopian science. In the process, they introduce us to an unforgettable array of characters, including the former Nazi medical officer who developed thalidomide and the indomitable FDA official who prevented it from reaching American mothers. From an industrial lab in Germany to the White House Rose Garden, from a trial in the House of Lords to a Senate chamber, from a brewery in England to a Louisiana leper colony, "Dark Remedy" traces the epic journey of this most peculiar drug.
But thalidomide isn't just a drug with a past. Scientists are now finding it to be an indispensable medicine for those with rare, chronic, or life-threatening diseases--everything from cancer to rheumatoid arthritis to conditions that devastate the immune system. "Dark Remedy" brings the story of thalidomide into the twenty-first century as a handful of scientists--Stephens among them--finally begin to unravel the drug's mysterious mechanisms. If they succeed, it will open up new vistas for drug researchers, leading to alternative medicines that capture thalidomide's healing properties without its cruel side effects.
A parable about compassion--and the absence of it--"Dark Remedy" is a gripping account of thalidomide's extraordinary impact on the lives of individuals and nations over half a century.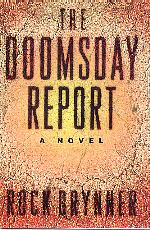 Dr. Rock Brynner: "I knew Beckett quite well - in fact, he (and Joyce) were the reason that I transferred from Yale to Trinity College, Dublin. Sam told me the philosophy department there was still great - and so I did my M.A. there. The main character in Brynner's first novel, Belacqua, was also the name of the hero throughout Beckett's first stories, collected as "More Procks than Kicks." Beckett took the name Belacqua from Dante (Purgatorio, Canto V): Belacqua is condemned to watch the earth for the length of his life and contemplate what he sees."
You are invited to visit the author's website for the first chapters of:
Yul, The Man Who Would Be King: A Memoir of Father and Son (1989)
and, The Ballad of Habit and Accident, A Novel (1981)