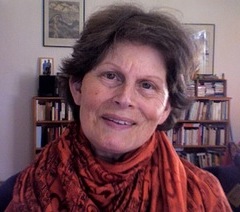 Heat Lightning
A Novel
Liz Claman is an accomplished author who has worked primarily as an educator and editor. She completed a PhD in Comparative Literature at the University of Oregon, where she taught French and Comparative Literature and now divides her time between scholarly and creative pursuits, always trying to create bridges between the two.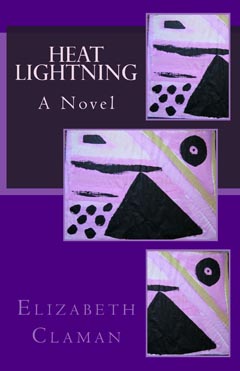 In Heat Lightning, Elizabeth Claman's third novel, the lead character Sadie Stone gains resiliency, self-expression and independence while growing up amongst the 1950s California counterculture of artists, writers and radicals. These qualities help her to navigate through life and to contend with her passionate, unpredictable mother, Daisy.
As the story moves through progressively calamitous episodes, the novel explores the themes of overcoming emotional trauma and finding forgiveness. Violence strikes the deep bond between mother and daughter, driving a rift so intractable that its resolution takes longer than four decades and requires a journey half way around the world.
Narrated from the perspective of a daughter whose only point of reference is the bohemians lifestyle of adults around her, Heat Lightning brings together an often humorous honesty with heartbreaking frustration as Sadie navigates through a tumultuous childhood.
As an educator with a career spanning 30 years, Claman taught English, creative writing, art, comparative literature and French at many different levels. She is now retired from teaching and lives in Richmond, California, where she works full time as a writer and is currently at work on a volume of autobiographical vignettes.
She has published three novels during the past few years: The Prodigal Wife, Identity Blues, and Heat Lightning. Her first novel, The Prodigal Wife, is based on her experience working in Hollywood as a script reader, a film production assistant, a stylist for TV commercials, and as an actress and model.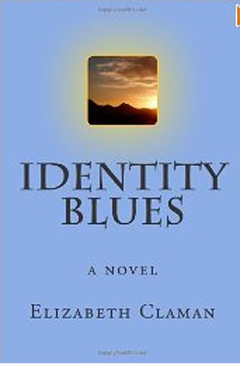 Poetry is an integral part of Claman's published work. A collection of her poems was recently published under the title: Where the Women Are Flying. Elizabeth Claman's poetry and prose have appeared in many periodical reviews including: Mississippi Mud, Alaska Quarterly Review, River Styx, Hurricane Alice, Negative Capability, Bastard Review, Northwest Review, Two Girls Review, Silverfish Review, Fireweed, Many Mountains Moving, and Hubbub. Her work also appears the anthologies: Night Out (Milkweed Editions, 1997), and Women's Struggles, Womens's Visions (Maude Kerns, 1993).
Elizabeth has served on the editorial board for both fiction and poetry at The Northwest Review. While completing an M.A. in Creative Writing from San Francisco State University and a PhD in Comparative Literature from the University of Oregon, she published a poetry chapbook Peripheral Visions, and was awarded the Grand Prize in the Eve of St. Agnes Poetry Competition judged by Diane Wakoski. In 1991 and 1994 Claman received two grants from Oregon Literary Arts. As the founder and editor of Queen Swords Press, she produced the literary anthologies: Each in Her Own Way, Writing Our Way Out of the Dark, Hard Love, and Passionate Lives.
An excerpt from the poem Snow published in Passionate Lives:

Across a virgin orchard,
still except our puffing breath
and crunch, crunch underfoot.
  Then deer.
A little herd fast by,
reaching up the trees for fruit,
frozen but still fragrant.
We stood entranced--a gift.