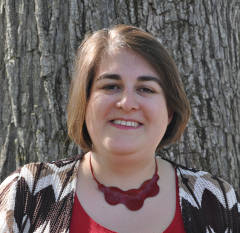 Science Advice and
Global Environmental Governance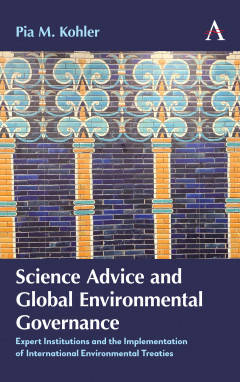 Increasing international attention to issues relating to the global environment, and to the preservation of life supported by our planet's biosphere, has seen a corresponding increase in reliance upon the recommendations of scientific experts serving as advisory committees attached to many international conferences that have been convened on these issues during recent decades.
Science Advice and Global Environmental Governance: Expert Institutions and the Implementation of International Environmental Treaties takes an in-depth look at how these scientific advisory committees function, based on practice and experience in three major case-studies, and from current scholarly research into similar science committees acting with a local, national, and regional scope.
[(Scientific Research) - (Political Bias)] = √ Good Policy
At the root of good policy, we find scientific research free from political bias. This motto was first seen displayed on a home-made banner at the original "March for Science" held in hundreds of cities across the globe on Earth Day (22 April) in 2017,
Pia Kohler draws upon more than two decades of work in the field of international environmental negotiations, from an interdisciplinary perspective combining environmental studies and international relations. Science Advice and Global Environmental Governance greatly extends her original thesis dissertation through extensive "fieldwork, participant observation, elite interviews, and insightful feedback."
While calling on environmental conferences to adopt evidence-based decisions, Kohler advances the position that science matters as a foundation for policy outcomes. Counter to the Mertonian norms of science, where universalism is understood to insulate the process from political biases, she argues that global science advice requires us to pay special attention to a variety of demographic attributes of the participating scientists.
The intended audience for her book includes scholars who are looking at the role performed by science in establishing environmental agreements that are global in scope, and practitioners who participate in scientific advisory committees, those who are members of national and non-governmental delegations, conference and secretariat staff, as well as those who are interested in policy formulation and governance relating to international environmental agreements.
Science Advice and Global Environmental Governance concludes with sound advice of its own, based on the facts presented within its chapters. These recommendations focus on the role of science advisory committees during the implementation phase of global environmental agreements. It recognizes the interdependence of science and social order for effective implementation of these agreements over an extended period of time, while making provisions for periodic reviews of both the science and progress made towards meeting their stated goals. By incorporating advisory frameworks having a global dimension, Kohler demonstrates that there is broad scope for designing and redesigning science advice committees for global environmental governance.