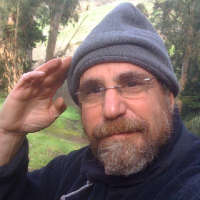 When You Run Out of America
You've Arrived in San Francisco And Other Poems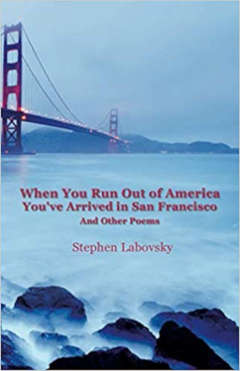 After settling in the Glen Park Village neighborhood of San Francisco, Stephen Labovsky set about to chronicle his impressions and experiences living in the city by the bay. When You Run Out of America You've Arrived in San Francisco And Other Poems encapsulates the breadth and depth of everyday life, the unique character of the city's many neighborhoods, and of the many individuals who have shaped its outlook and culture.
Current residents will learn something new about their chosen home while reading this collection of original poetry. Each poem elicits a timeless quality to the places and events being portrayed, with added appreciation for the people who have helped to bring it about.
When You Run Out of America You've Arrived in San Francisco And Other Poems also appeals to the occasional visitor, and to those who might dream of visiting one day, as the flavour and tempo of a real city come to life within these pages.
Poetry Magazine, the highly respected literary magazine originally founded in 1912 by Harriet Monroe, has featured several online poetry blogs of note. "The Delaware Rambler" written by Stephen Labovsky, is included among the magazine's recommended selections. Many of Stephen's former classmates will appreciate "The Delaware Rambler," and his Twitter feed, for featuring many poems about Geneva, where Stephen spent a considerable part of his life. Two of these highly enjoyable poems include "Poete Maudit" and "Sacred Spaces," along with tributes to many memorable places.