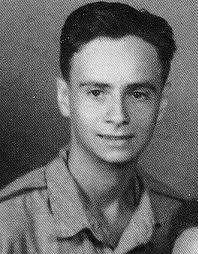 From P.O.W. to C.E.O.
An after-war memoir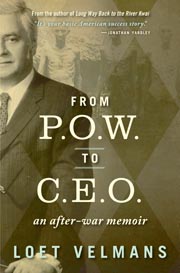 Following his liberation as a prisoner of war, Loet Velmans reclaimed his life in Singapore and set out on a journey that was to take him to the highest echelons of commerce and society. From P.O.W. to C.E.O. is his second autobiography that picks up a remarkable story of resilience and achievement.
Velmans picked up his studies after being repatriated to his native Holland and married Edith van Hessen, whose own autobiography, Edith's Story, is a significant Holocaust memoir by a young Jewish girl who survives the Nazi occupation of Holland. Together with their twin daughters, Marianne and Hester, they emigrated to the United States where Loet was hired by John Hill, the founder of the influential public relations firm Hill & Knowlton.
When Hill & Knowlton began to expand its presence overseas, Loet moved to Paris to establish their international operations in Europe and then throughout the world. Velmans spent nineteen years working from Paris, The Hague, Geneva and London before returning to New York, where he became chairman and CEO of the company. This international business perspective provided valuable insights into contemporary cultures around the world, and posed a significant personal challenge when doing business with his former Japanese captors.
This memoir reveals a man of exceptional character, who reflects upon the many social and cultural environments encountered during his career. Having launched into an emerging public relations industry to become one of its leading practitioners, Loet Velmans relates his experiences with an extraordinary number of famous people and corporations who he encountered along the way.
Upon his retirement, Loet Velmans turned to writing, reflecting upon the many historical events, geographic locations, languages, and cultural environments that influenced his life. He treats all of these topics with sensitivity and a down-to-earth style, highlighted with humor and irony. In keeping with this unique perspective, Velmans addresses the need for businesses to bridge a "culture gap" that so often separates nations.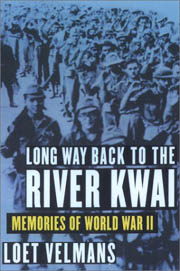 Long Way Back From The River Kwai is a stunning autobiographical account of Loet Velmans' experience during the Second World War. Escaping from Holland in the wake of invasion and occupation by German forces, he moved with his family first to London and then to the Dutch West Indies where he joined the Dutch army. He became a prisoner of war after the Japanese army conquered the Indonesian archipelago and was transported as slave labor for the infamous railroad being constructed through the dense jungle along the Burmese-Thailand border. Velmans survived malaria, dysentery, malnutrition, and physical cruelty while some 200,000 other prisoners perished during construction of the railroad that was built to enable the invading army to conquer India.
Fifty-seven years on, Loet Velmans returned to the area where he spent nearly four years in grueling captivity, revisiting the place where he had buried his closest friend. From that emotional visit came this stunning memoir.
Jonathan Yardley writes in his 2003 review of Long Way Back From The River Kwai in the Washington Post : "It remains, though, that brutality was pervasive and real, a truth about the war that no pretty words six decades later can wipe away. It is good that by the 1970's extensive business dealings in Japan had taught Velmans that 'there was no longer any reason to think of the Japanese as the bad guys,' but it is always good that he has the honesty to say, 'I never lost my compulsion to keep a wary eye on them.' To harbor such feelings has nothing to do with racism and everything to do with the brutal legacy of war. This candid, understated book is a useful contribution to our understanding of that essential truth."
While living in Geneva during the 1960s, Loet Velmans served on the Board of Governors of the International School. His memoir of World War II was brought into publication with the support of his daughter, Hester Velmans, an award winning translator and author. The collection of work by Hester Velmans is also featured on this site.