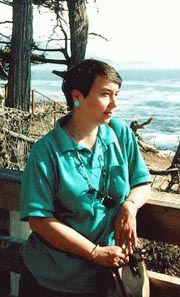 Introduction to Chinese-English Translation
Lynette Sze (Xiaojing Shi) is a translator and interpreter from Chinese into English with 30 years experience teaching at the University of Hawaii, in China, and at the Middlebury Institute of International Studies at Monterey (formerly Monterey Institute of International Studies), where she is Associate Professor in the Graduate School of Translation,Interpretation and Language Studies. Lynette has translated the classic Chinese novel Camel Xiangzi and has contributed to Chinese-English dictionaries published in China. Once a staff an interpreter at the Untied Nations in Geneva, she continues today to interpret for international conferences. She also translates from Chinese into English, mainly social and historical works. Between 2009 and 2015, she was Asia-Pacific regional representative for the International Association of Conference Interpreters (AIIC).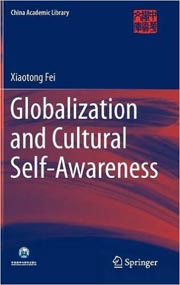 When engaged by Springer Publishing to translate some twenty articles, speeches and conversations of the renowned Chinese sociologist and anthropologist Fei Xiaotong, Professor Xiaojing Lynette Shi received recognition for the meticulous translation of the texts into the English language. Having a broad international background, Professor Shi was in an exceptional position to communicate effectively the themes of Globalization and Cultural Self-Awareness to which the collection is dedicated.
The topics covered in this book are highly relevant to the rapid modernization of China during the past few decades. As a nation state, China experienced many vast transformations during Fei Xiaotong's own lifetime. Fei elaborates upon his concept of "cultural self-awareness" in an era of globalization, where civilizations can coexist in harmony by recognizing diversity through dialog, mutual understanding, and respect for a common world order. In recognition of the tremendous advances in science and technology represented by modernization, he addresses the impact of the new relationships that have resulted, together with the inevitable shift from a rural to a postindustrial society, a phenomenon that now spans the globe.
In an article about Educating for the Twenty-First Century, Fei proposes an entirely new approach to education, one that recognizes cultural diversity while also striving to resolve economic imbalances. Early childhood education that will enable diverse cultures to live together in the twenty-first century requires placing an emphasis from earliest childhood on the principles of peaceful coexistence, mutual understanding, and tolerance as a basis for "cross-cultural communication" in this interconnected world. He concludes that, for dialog to replace confrontation, everyone needs to start out in the same frame of mind in a spirit of equality and tolerance, since we all have a practical common interest to live together on this small planet.
The late Fei Xiaotong is well known within China and throughout the world for his pioneering approach to field research in Chinese sociology and anthropology. Beyond his many academic achievements, he is also remembered in China as a leading advocate and policy advisor for the economic reforms and rural industrialisation policies that have been adopted since the mid 1970's.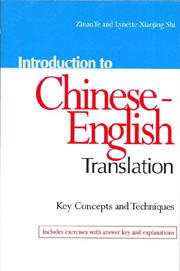 Written in collaboration with Zinan Ye, a colleague at the Middlebury Institute of International Studies at Monterey (formerly Monterey Institute of International Studies), Introduction to Chinese-English Translation, written in English, covers all of the necessary tools to improve translation skills and discusses the principles of translation between these two languages. This is the first book of its kind to be published in the United States providing a comprehensive, hands-on guide for experienced translators as well as students entering the field.
The book begins with a discussion of the primary issues in the field of translation, while introducing ten essential skills together with practical examples. The following chapters address specific grammatical and language style concepts like metaphors, idioms, and text analysis. Translation strategies are analyzed and discussed in detail with six practice texts and sample translations.
Both experienced and aspiring Chinese-English translators will appreciate the additional insights into translation between these two languages that are available in Meaning and Expression - Annotated Texts in Chinese-English Translation, published by the Foreign Language Press in Beijing. This book by Li Changshuan and Shi Xiaojing (Lynette Shi) is a collection of 18 Chinese real-life texts on many different topics and in different styles that were translated into English by aspiring translators.
For each of the 18 texts, Lynette Shi provides a second sample translation with many footnotes explaining the mistakes, mis-translations, and poor usage that are evident in the original translation. Li Changshuan provides study notes in Chinese that summarize and expand on the issues that appeared in the first translation. The aim is not so much to define which is the perfect term, but to describe and trace the process of translation, together with the research, analysis and thinking that goes into finding that perfect term.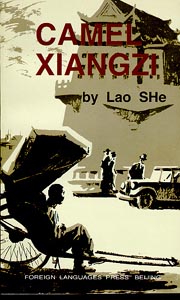 Camel Xiangzi is a masterpiece by Lao She, the modern Chinese novelist and dramatist (1899-1966). Lynette Sze first translated this classic in 1978, and was asked to review the translation and translate two final chapters for a new bilingual edition in 2001.
This classic story describes the life of a rickshaw puller during the years of warlord turmoil in the first half of the 20th century, and how the social upheaval, poverty and injustice destroyed ordinary people even when they tried very hard to improve themselves. The novel is a tragedy, but contains many examples of Lao She's gentle irony, black humor, lively character portraits, and vivid descriptions of life in the city of Beiping (now Beijing).