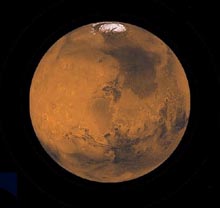 Life on Mars

Space tourists and rocket scientists all enjoy keeping up with the latest in popular science from articles by David Chandler published in leading journals and magazines. David has been writing about science since 1975, starting as a syndicated columnist for the Boston Globe. Along with his two books, Life on Mars and Access II, David's articles bring science to life.
His articles cover the space program, astronomy, physics, earth sciences, computers, and other areas of science and technology. They appear in a very large number of publications, including: New Scientist, Wired, Smithsonian, Sky & Telescope, Astronomy, Technology Review, the Boston Globe Magazine, The Atlantic Monthly, Boston magazine, Innovation magazine, Hispanic Engineer and PC Computing.
David's blog, Cosmic Views combines his pursuit of photography with the discovery of interesting facts and events in astronomy. Many of his photos have been published on magazine covers and in newspapers, while also illustrating his written articles.
David Chandler has been awarded the Media Award of the American Institute of Aeronautics and Astronautics and the Award of Excellence of the Aviation and Space Writers' Association. His work is widely admired in journalism, being named by Forbes MediaGuide as one of the most influential journalists. The Massachusetts Institute of Technology granted Chandler a Knight Science Journalism Fellowship in 1999, and he has since served as a judge for the fellowship's application process.
The full range of David Chandler's science articles is available on his web site at: www.chandlermail.net/dlc/index.html.