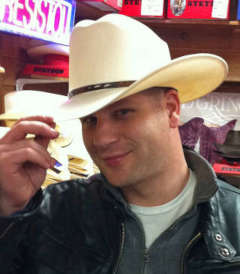 A Penguin's Quest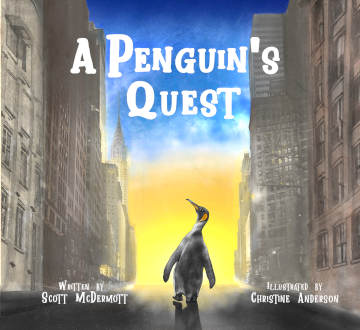 Bedtime stories are familiar to parents with young children having very active imaginations. As children and parents were drawn even closer together during the period of the covid pandemic, Scott McDermott found himself creating many new tales to entertain his son Askel while putting him to bed. A Penguin's Quest became a favorite for both father and son, as well as for a new baby sister who had just come along.
Now in book form, beautifully illustrated by Christine Anderson, A Penguin's Quest follows Ingrid the penguin as she travels the globe in search of a dream that penguins can gain the ability to fly. Ingrid the penguin encounters many colourful characters and places along the way in an epic journey of discovery. Her story, with its accompanying illustrations, are sure to delight children and parents alike.
McDermott weaves a number of engaging themes into this tale, themes that entertain and stimulate young minds to ponder life's journey. As the heroine follows her dream, she takes on new challenges in a voyage that takes her from her home in Antarctica, aboard a freighter to the cavernous streets of New York, and on to the slopes of Lake Placid, making new friends while engaging with the animals and people she meets along the way.
Her adventures highlight many amusing aspects of modern life while demonstrating that one's dreams can be achieved through gentle determination. We share the excitement of each new experience and cheer on the young penguin at every turn of the story. With each chapter, her adventures will help to make the night pass quickly and encourage both children and parents to look forward to a new day ahead.